What are Lead Magnets?
With lack of safety and privacy being a huge cause of concern these days, it'll take more than a measly email newsletter for customers to part with their contact details. This is one obstacle all businesses must conquer no matter what as customer data is crucial for improving user experience, analyzing demographics, retaining customers, and understanding consumer behavior.
This is where lead magnets come along. Lead magnets compel your viewers to sign up for content that's extra useful, informative, and/or entertaining. They raise awareness about problems and how your product or service can help alleviate said problems. Either that, or they offer free samples, trials, or subscriptions in exchange for account registration. Whatever the case, good lead magnets help generate leads, raise credibility, and most importantly, get that valuable customer information.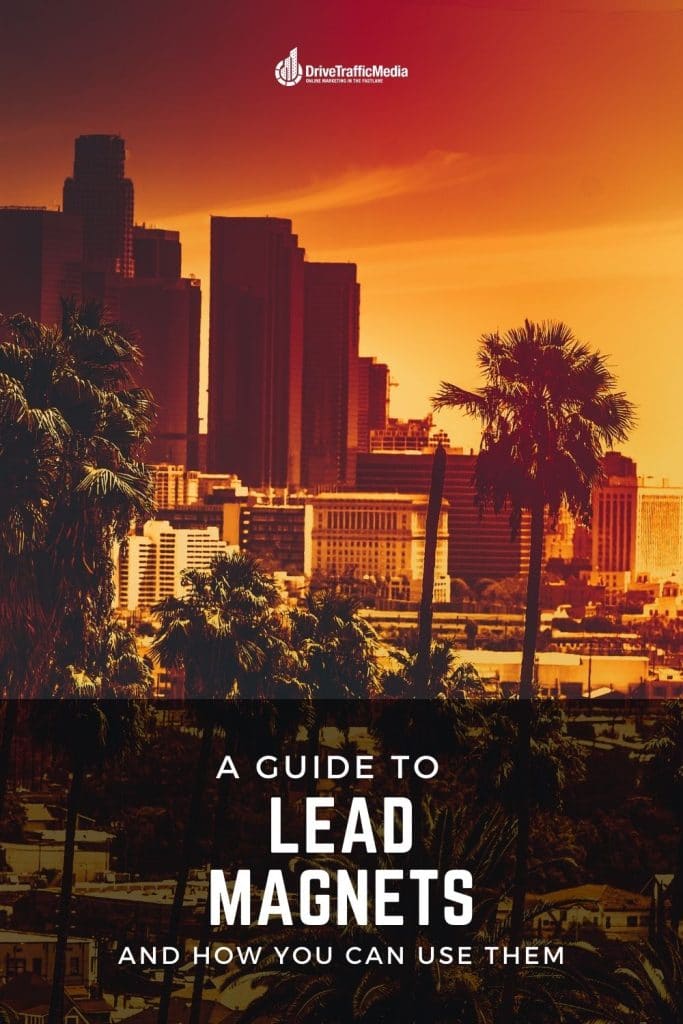 Check out this list of the most common and efficient lead magnets top businesses use and see if it's something you can do. You could even work with a digital marketing agency in Los Angeles for some extra help!
1. Whitepaper
Whitepapers are professional, almost academic, research-based, and data-driven papers. They're meant to present either new information or more in-depth information about a topic while highlighting a specific product or service. It persuades readers that there's a particular problem they need to worry about and that the most superior solution to that problem is the product or service you offer.
A good example of a whitepaper is the Google Cloud Security and Compliance Whitepaper: How Google Protects Your Data. Here, Google talks about the steps they take to ensure their customer's safety and privacy and how all G Suite tools like Gmail, Drive, Docs, and Calendar are equipped with industry-leading security.
Source: Google
2. Webinar
Webinars are great opportunities to build customer relationships. Here, you can share informative content about your industry while entertaining questions from the viewers. Additionally, you establish your expertise in the subject which makes your brand more credible and trustworthy to your viewers.
You want to make sure your webinar's subject matter isn't too broad. If you're planning a series on Los Angeles SEO, for example, you could have webinars on backlinking, internal linking, SEO trends, and all of that other nitty-gritty stuff.
3. Guides and E-Books
Guides and/or e-books are pieces designed around particular subjects and topics. Like whitepapers, they are detailed guides that help a person understand something better, deal with any confusion they might have, and answer any questions. Unlike whitepapers, however, guides and e-books are more conversational—they're easy to read and aren't as data-heavy. They're also more entertaining—you can add pictures, graphics, charts, and other things to make it look visually appealing!
Search Engine Journal is one website with a variety of guides and e-books for its viewers.
Source: Search Engine Journal
4. Templates
If you've got a design-oriented website, templates might be the lead magnet for you. These editable files help your viewers create spreadsheets, presentations, checklists, calendars, and all other types of goodies that'll make their lives easier. Require viewers to create an account to access these files and you'll be getting their contact details in no time.
Canva is an example of a website that features templates as lead magnets. You can access a lot of templates for free and even more if you sign up for a paid account!
Source: Canva
5. Product Samples and Trials
Sometimes product samples and trials are all it takes to convert window shoppers into loyal customers. People want to know your product or service is worthwhile before investing their hard-earned cash into it.
You often see these lead magnets on makeup brand websites. Lancôme, for example, hosts giveaways of sample products every once in a while. You must be a registered user to get notification emails about them as they don't happen very often. So, not only do they get valuable customer information, but they also encourage customers to check back every so often!
Source: Lancôme
Conclusion
Now, you shouldn't be using lead magnets to trick or dupe your audience into giving you their email addresses. The goal isn't just to get their email addresses and start spamming them with newsletters. That's a quick and easy way to lose your customers' trust and you also lose a valuable opportunity to build relationships with them!
Instead, coax them in by offering something useful and you'll be getting leads in no time.