Marketing your business online successfully depends on the strategies you use. Ideally, you want one that generates a noticeable volume of traffic to your website. You should also hire one that helps your brand to get better online recognition.
Perhaps one of the most convincing reasons for taking your online business seriously lies in the fact that as much as 87 percent of Americans are now online. This translates to opportunities for your company to improve its visibility, gain a wider audience, and generate more interest in your brand.
Digital marketing may sound a bit complicated and overwhelming if you are not practiced in this skill. Luckily, a wealth of businesses exist that specialize in this skill. Following are some of the most common services that a digital marketing agency offers.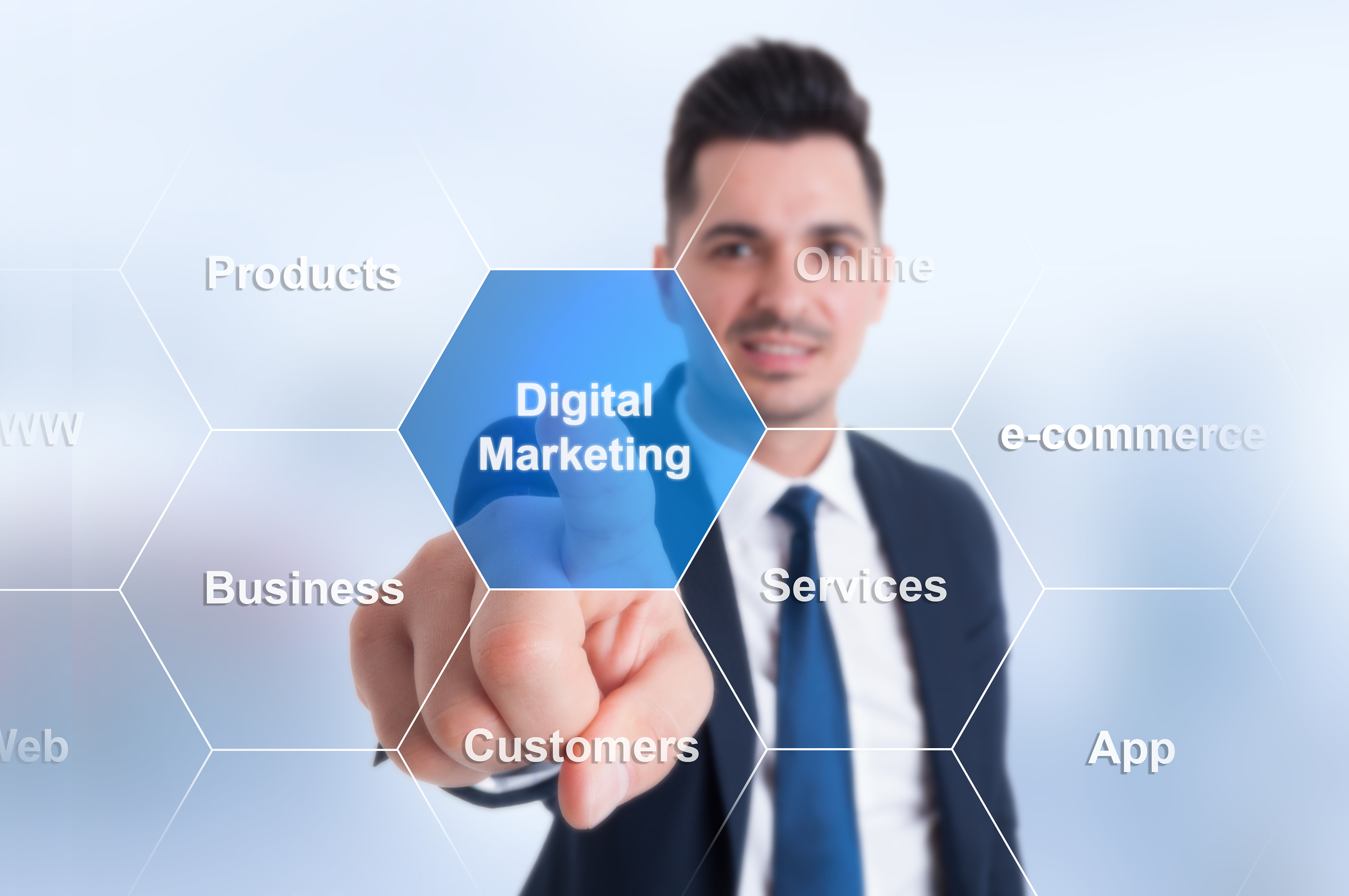 Web Design 
Before you do anything else online, you need to make sure you own a website that looks appealing to online visitors. It must feel inviting enough for potential customers to linger on your site and learn more about your product or service.
At the same time, it's critical to maintain a site that loads quickly. In fact, as much as 47 percent of visitors say they expect a page to load completely in less than two seconds. They recoil at any slower load time—to the point that 40 percent of web users indicate they leave a website that takes more than three seconds to load.
Search Engine Optimization
Search engine optimization—SEO—puts keywords to work in order to be recognized and listed in search engine results. Keywords relevant to your product, service, or brand help search engines find your company when a user submits a query relevant to your offerings. Your objective should be making your website appear near the top of search results when an internet user enters one of the keywords you have established in your site. When SEO is applied expertly, you can expect your website to appear in the first part of search results if not at the top, thereby increasing your overall traffic. After all, 93 percent of all online experiences begin with a search.
Pay Per Click
While pay per click, or PPC, works similarly to SEO, PPC is all about making sure your online ad appears near the top of search results the moment a relevant keyword is entered. Again, it is all about traffic volume.
Social Media Marketing
In today's digital world, businesses cannot afford to ignore social media. After all, when you can create massive brand following across social media platforms, you can easily post messages that effectively promote your brand and promos.
Harnessing these services will raise the level of brand recognition increasing refining your web traffic. Sit down with a digital marketing firm in your area to work one-on-one with them towards promoting your brand online. Such firms will make sure you also hone your content to increase your conversion (i.e., sales) rate.
Sources:
13% of Americans don't use the internet. Who are they?, pewresearch.org
5 Reasons Visitors Leave Your Website, websitemagazine.com
24 Eye-Popping SEO Statistics, searchenginejournal.com