If you are an artist, you would probably much rather spend your time working on your craft in the studio than learn tips from SEO Los Angeles experts. However, we live in a digital world where SEO is a dominant source of web traffic, and if you want to succeed in your profession, you need to understand how to make the most of it. 
You could be the most talented artist with beautiful work to show on your website, but if your site is not optimized, your ideal collectors won't be able to find it. 
Our SEO Los Angeles experts want to see you thrive as an artist. That is why we have created a guide for you to improve your SEO and make more profits over time.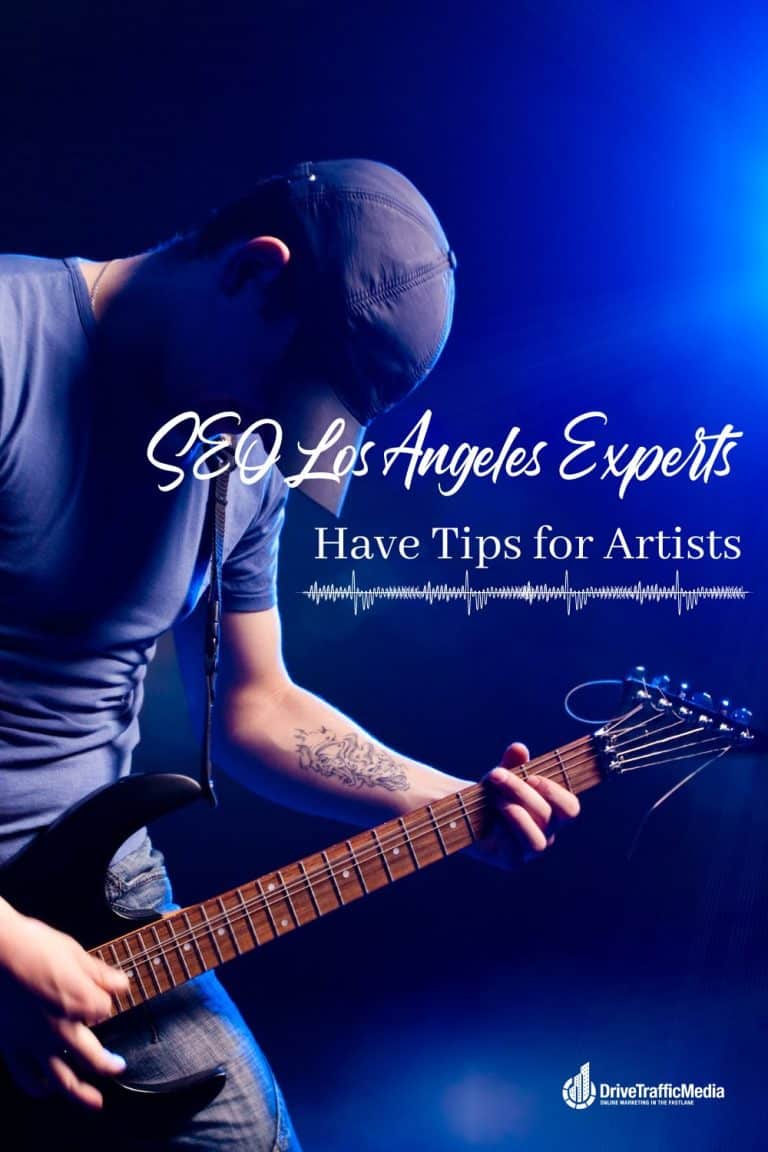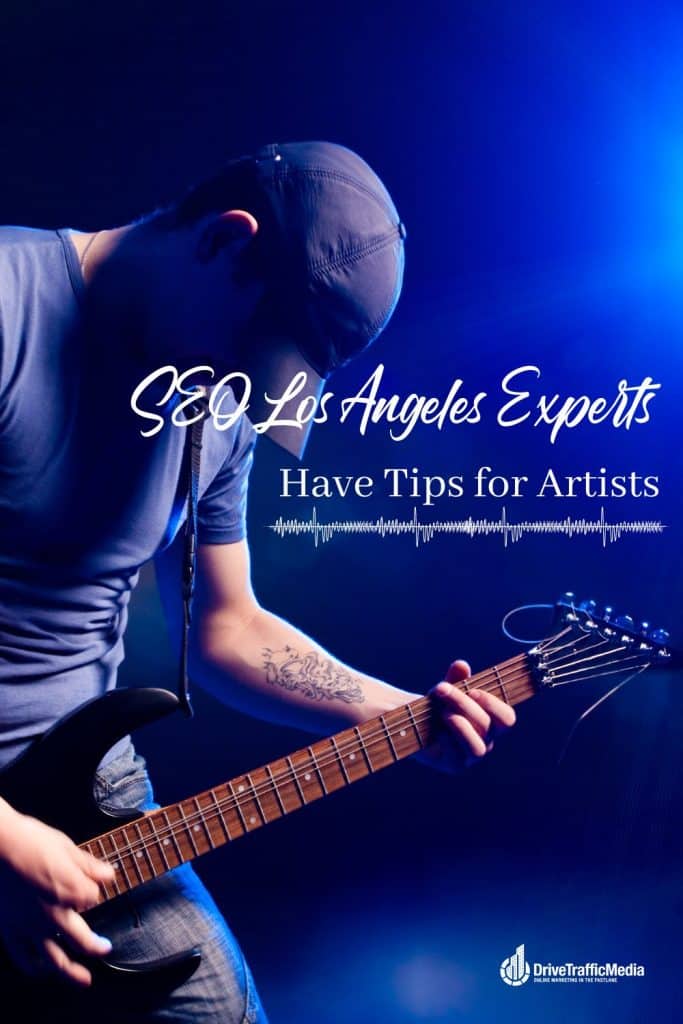 1. Determine your keywords, targets, and audience.
Take a bit of time to consider who your unique audience for your artwork is. Is your audience full of young, edgy people who are looking for lower-cost pieces, or are they homeowners in search of an investment art piece? The experts at our SEO company in Los Angeles emphasize the importance of knowing who your specific audience is and what their interests are because these are factors that drive your SEO keywords.
You will be using SEO keywords on your website, on your images, and in your content writing. The more specific your keywords are, the better. You should avoid using overly generic terms because the competition is greater, and as a small business owner or up-and-coming artist, you will be outshined by other big names in the search engine results. To make your keywords more focused, try adding your location or other information to give you a more specific segment than just "artist." For example, you could try a topic such as "vibrant abstract oil painter in Chicago, Illinois."
If you are feeling unsure about the keywords or topics you choose, you can do a keyword search to figure out the competition of certain phrases through Google AdWords.
Your goal is to create certain keywords that can generate a high search rate and low competition volume.
2. Put the key SEO terms you choose into title tags and image labels.
Now that you have determined your target audience for your artwork and found the right keywords, you need to add the SEO terms to your title tags on your website. This is an important step because it demonstrates to Google how to file your website online.
Make sure to avoid having an image title that reads "IMG283532.JPG". Your image alt tag should make for a relatable search like "affordable-custom-watercolor-landscape" or whatever kind of art you want your audience to find.
Our SEO Los Angeles experts emphasize the importance of using dashes between your alt-tag keywords.
3. Make quality content and host your portfolio on a reputable platform.
If you want to kick off your SEO and have your art land on the first page of Google results, you must get your profile on a highly-ranked and reputable site for art portfolios.
You do not have to wait for Google to determine your website is an authoritative site. Instead, our SEO Los Angeles team recommends hosting your own portfolio on a site that already has a strong Google presence and drives traffic to your website.
Another method of increasing rankings is to make quality content writing in the form of blog posts. You can update your audience with engaging blogs about your creative process, sales, and other significant events. Consider sprinkling in important SEO keywords but do not load your text with keywords. You could also get penalized by Google if you overload your writing with keywords.
Our SEO Los Angeles experts have found that long-form content, such as blogs that are 1000 words, typically performs better and ranks higher than short-form content.
4. Show Google the value of your page by sharing your content and linking.
Google generally favors content and websites that are valued. Value is determined by click rate. The higher a website's value is, the higher it will rank on Google because Google assumes that most people find those pages useful. 
You need people to pay attention to your pages which means you should share your blog and portfolio with your online audience. You could also create a newsletter to send out updates to your audience. By doing this, you keep your audience members in the loop of your work, and you signal to search engines that your page is relevant. 
According to our SEO Los Angeles experts, there is another way to show Google the value and relevance of your page- and that is by using links. You can link to news posts within the articles and updates on your page. You could also get other third-party, reputable sites to link to your portfolio and articles.
If you want to find websites to link to your art portfolio or blogs, you can research directories for portfolios or art studios. Look for artist directories that are willing to list your studio and website.
5. Be consistent and patient.
Even though consumers love instant gratification, SEO is not all about speed. Building up your SEO requires patience. It can take a little bit of time for your links to be seen as reputable and authoritative.
Our SEO Los Angeles experts want you to think of building your SEO as an exercise. You need to stay consistent if you want to gain results for your art business.