Though experts make it look easy, it is really a challenge to build and manage your own business website, especially when you are just getting started. If you don't have the skills or the experience, then it is always better to call an SEO company for help. It will cost you some money, but you can guarantee a faster return on investment as compared to an amateur, do-it-yourself website.
If you have a small business and you have just decided to build your own website, then you should know that there are plenty of digital marketing strategies you can employ to make your first company website successful and profitable. You should also take note that there are no rules that say you only have to employ one marketing strategy. In fact, most well-known brands use a combination of two or more digital marketing strategies to get a competitive edge over others.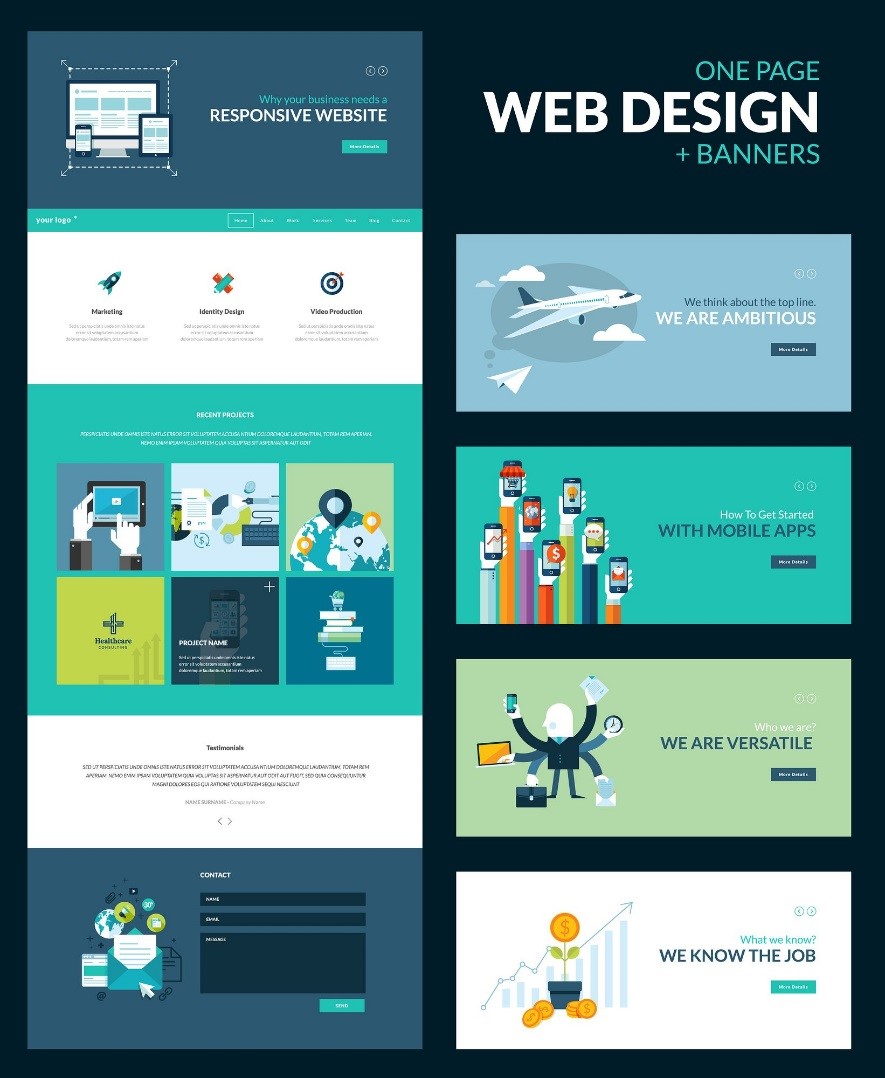 Start with the Basic: Optimize
If you ever wondered what makes a specific website link placed higher on the search engine results pages (SERP), there is a short and a long answer. The short answer is search engine optimization (SEO). It is a digital marketing strategy usually employed to get a higher ranking at every major search engines' primary page. The important thing to remember is that the ranking itself is free – you don't need to pay Google, Yahoo, Bing, or any other search engines just to get a place in their search page.
The long answer is a bit more complicated and technical. It involves a deeper knowledge of the process of crawling, indexing, and serving. These processes are actually what you pay for when you hire an SEO company to help you optimize your webpage to get better ranking.
Focus on the Content
There's no such thing as optimizing low-quality content. Even with the use of right keywords, great tags, and aggressive link-building, you will not get anywhere if the overall quality of the content is low. The term 'quality' should not be assumed to be synonymous to number of words used, or the density of keywords. The content can be in the form of articles, videos, photos, podcasts, infographics, and blogs, all of which should be completely original.
Whenever you'll be posting a new content, you have to ask yourself if it is relevant to your target audience and if it potentially answers your reader's query. Also, never post duplicate and unoriginal content (including those that were simply rephrased from another article). Not only will your readers peg you as a plagiarizer, your website will most probably get penalized or banned altogether from major search engines.
Establish Credibility by Building Links
Link building is literally trying to link external websites to yours. Think of it like voting on your homecoming king and queen: the more 'votes' or links your website gets, the more popular it will be. Of course, popular websites tend to take the top spots in SERPs so it is imperative that your website perfects link-building.
There are a number of strategies that you can use to build links. However, the most successful ones are also the most difficult to do. This is why the link-building business of most digital marketing companies are thriving nowadays. The perfect example of great link-building is when you create an infographic regarding a specific topic in a particular industry. Chances are, other company websites within the same industry will find your infographic useful and will link your website to theirs as they use it to drive a point to their own set of loyal readers.
For new websites to be successful, they need to find the right formula to balance optimization, content marketing, and link building. Though all these services are being offered by most SEO companies, it also helps if you can familiarize yourself with the basics of each strategy.
Sources:
A Simple Step by Step Guide to SEO, KissMetrics.com
Search Engine Land's Guide To SEO, SearchEngineLand.com