Due to the pandemic, a lot of things in the hospitality industry have shifted. People's priorities have changed, and your business must stay on top of its game by adapting to these priorities and being innovative and creative with your marketing strategies. Capitalizing on the hospitality industry's recent trends is a surefire way of maximizing your income and reeling in some customers, especially as the world slowly gets back on its feet!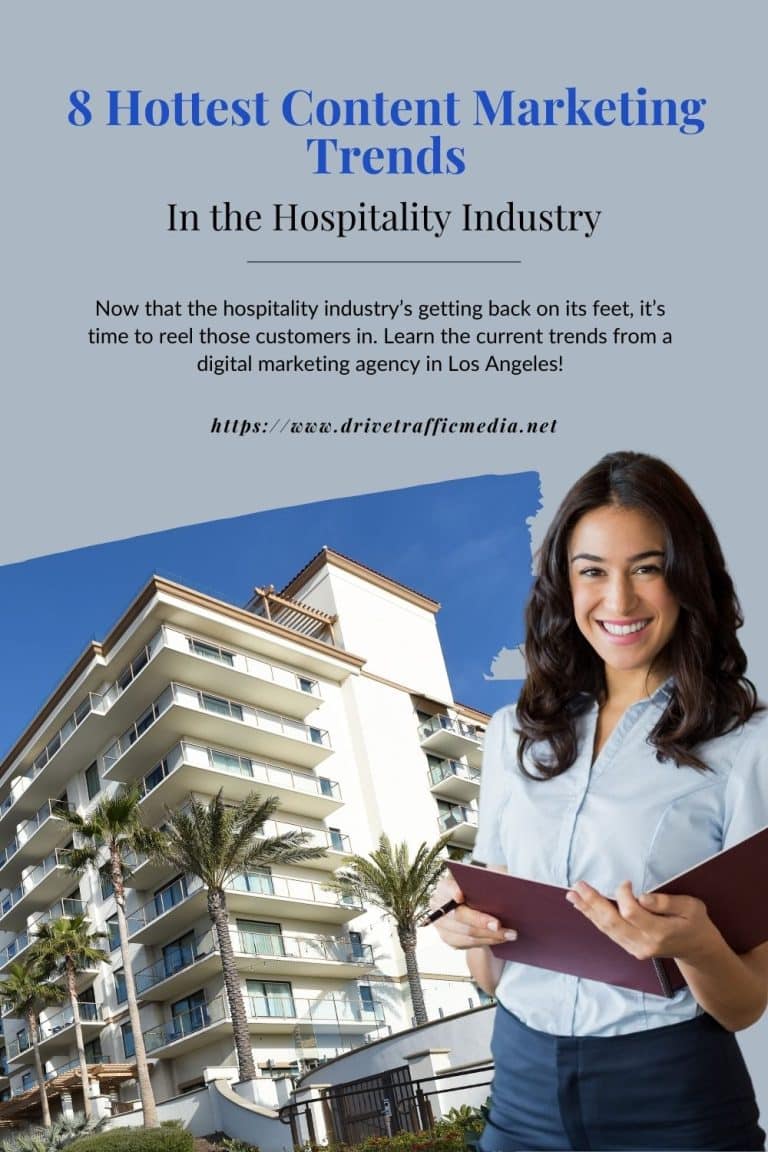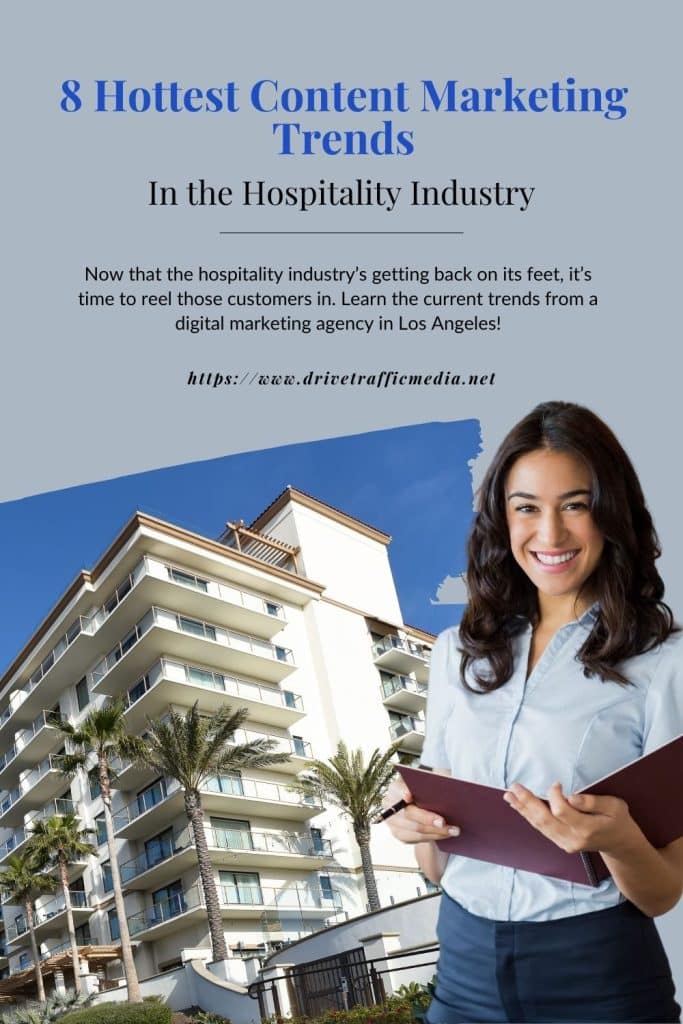 As a digital marketing agency in Los Angeles, Drive Traffic Media compiled a list of the top trends in the hospitality industry today. Take a look around and see if you can fit any of these into your marketing strategy!
1. Safety Protocols
COVID-19's global impact completely changed the ways people feel safe and clean. One of the hardest-hit industries was no doubt the hospitality industry, and not just because a lot of businesses were closed down during the pandemic. Today, people also have rising expectations when it comes to proper enforcement of COVID-19 measures and sanitation protocols in hotels, resorts, dormitories, and more.
You'll want to advertise all of the safety protocols your business has on your local profiles. Some things people look for these days are mask policy enforcement, social distancing, contactless room service, and increased cleaning. Adding this to your website and telling guests your safety protocols upon arrival will also show that you're dedicated to your guests' health and safety.
2. Touchless Technology
Another thing that boomed in the wake of COVID-19's destruction is touchless technology. Now that people have realized how easily germs can spread through mere contact alone, they don't want to touch anything that anybody else has touched. Don't be surprised to see more and more touchless technologies like automatic faucets, doors, and light sensors the next time you travel.
Additionally, major hotel brands have started adopting a mobile app experience too. Guests can now control the lighting, temperature, and windows in their room with a few simple taps and swipes on their phones. This makes them feel more comfortable as they're using their own device to use hotel facilities.
3. Staycations
A lot of people are still unwilling to travel anywhere internationally or even domestically. Not only is it a hassle because of quarantine protocols, but it's also pretty expensive. Nowadays, people prefer the idea of a "staycation" or traveling within their local area. It's home away from home except it's a little bit fancier and it's not much away.
For staycations, you want to target the people living in your area. Make sure to advertise various amenities they probably won't have at home, like spas, restaurants, swimming pools, golf courses, and more.
4. Flexible Cancellations
With so much uncertainty still going on in regard to travel, flights (and thus hotel reservations) can get canceled with virtually no warning.
If you truly want to give people great customer service, then try and be lenient with your cancellation policies. After all, it isn't their fault they ended up not coming, and holding a cancellation fee over their heads may only end up stressing them out even more. Furthermore, they're less likely to use your service again if you refuse to refund or rebook.
While this may affect how much you earn for those particular days, it's going to improve your customer experience reputation considerably.
Don't believe us? Just take a look at Southwest Airlines. While they're not the most luxurious or most appealing airline out there, they boast high customer satisfaction ratings that may be due to their flexible cancellation policies.
5. Remote Workplaces
Working can be an absolute bore for some people, but working from home can be even worse. On one hand, working from home can mean having less time to breathe some fresh air, have a nice cup of coffee, and talk to your favorite coworkers. On the other, working from home can mean being less productive—maybe the dog can't stop barking, or maybe the bed is just too soft to resist sleeping on during work hours.
Whatever the reasons are, it might be a good idea to market your hotel and restaurant as a great workspace. This can allow people to escape the house once in a while and have a nice change of scenery while they work.
6. Influencer Marketing
Whether you love them or hate them, you can't deny that influencers have become an important part of social media. Small and big brands alike can partner up with influencers to get their name out there and expand their audience. If someone sees an influencer enjoying their stay at one of your hotels, they might just be tempted to book a stay there too.
7. User-Generated Content
User-generated content refers to any information about your brand from third-party sources. These include reviews, testimonials, or random anecdotes on social media. They're generally perceived as reliable—as third-party sources; past customers are not obligated to give positive reviews. They give details about their experiences, whether good or bad.
To generate more user-generated content, it might be a good idea to invest in a social media strategy. You can come up with a unique hashtag your guests can use that makes your brand easy to find. As mentioned earlier, you can also partner with influencers and have them talk about you with their followers.
8. Book Now, Pay Later
Similar to flexible cancellations, this type of policy encourages customers to invest in travel plans without paying for everything upfront. Your business benefits from this as customers are more likely to book if they have some time to pay back—it's like having plenty of slow-but-steady investments rather than a couple of hit-or-miss ones.