Organic SEO is by far the best way that you can get leads. The important part of Los Angeles SEO and SEO, in general, is doing thorough keyword research and implementing those high-traffic keywords to your website. That way, people looking for your business, service, or product can get to you if they find you among the list of search engine result pages (SERPs). Having keyword research is also essential because you want to know if the cost per click is too high or low and if organic SEO is achievable. While it is the most trusted search online, it's not easy to get on page 1 of Google search. Competition is always there, especially when you have high-traffic keywords that your competitors also implement on their websites.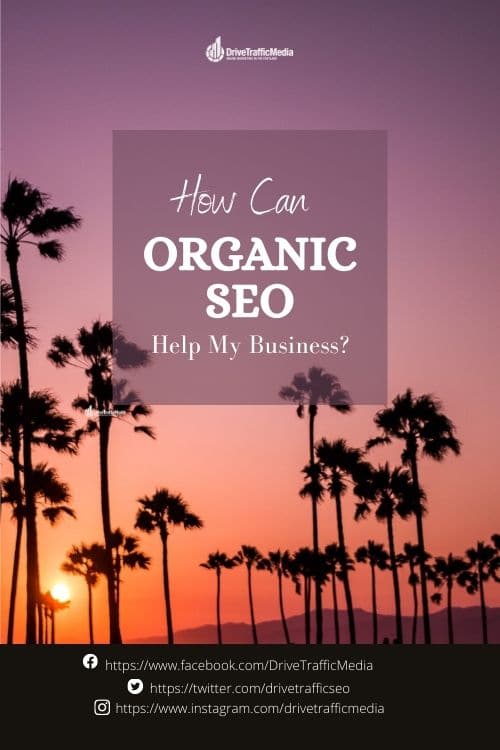 Organic SEO, Funnels, and You
There are times when the keyword falls into a category that digital marketing experts call "SEO keyword." These keywords have a low cost per click, low competition, and the traffic is high. If these keywords are chosen and the product is a high-value product, you'll get your return on investment fast. However, SEO is a tedious way to get traffic to your website because it takes patience. For example, if a user goes onto the website, fills out the cart with the product, and then abandons it, they should be able to send them an email for abandonment to complete the purchase.
This is what we call a funnel. The best funnel has a keyword that is a purchasing keyword, meaning it is not just education on what your product is or services, but rather a term listing keywords that would be similar to purchasing the best price for a hotel, hiring a business coach, an online marketing company, and so much more!
As you already understand by now, SEO is by far the fastest way to get traffic to your website because this will bring in highly targeted leads with the right keywords. We only go through a finite amount of keywords, anywhere from 5 to 30 or even 60 words depending on your budget, depending on how competitive it is, depending on how many keywords your products or services have traffic. Google Ads is amazing because we can also add negative keywords. If you do not want to be found for a product or service by Google, they will not show ads referencing those keywords that you enter or enter into the SEO campaign.
Google Ad Words is also very unique in the sense that:
We can dial it down to miles around the radius
We can add ZIP Codes for certain areas
We can also exclude an area within an area
Search engines such as Google are going to give you different results based on your location, and there is a different cost per click: so suppressing the high cost clicks is very important! You're talking about a funnel, and people are searching keywords that are close to closing keywords. You want to enter first into your SEO campaign because you will want to go for the lowing hang fruit keywords first. Once you do this, then you wanna go for the secondary keywords, which would be when people are in the discovery process. During this process, they're putting keywords in around your business, but at this stage, they're not sure who to hire or if they need this product or service. It is very important to prioritize this process of discovery because this will help you move to actually the purchasing process.
The Magic of Keywords
The latest keywords would be keywords that are somewhat centered around this product or that solution, so this will be a higher final meeting. This might never become a customer, but if you're in front of them, they might purchase from you because retargeting will kick in once they have made it to your website. They will read the article that was wrapped around the product or service that you guys are representing. Making sure you have a website that explains what you do is by far one of the most important parts when you get a client. Copywriting in images and functionalities is what truly makes a great website. Making sure that you have images that represent what your service or product is is most important because we do not want to acquire a high bounce rate, meaning users that go to your website and then leave immediately. The lower the bounce rate, the higher the conversions, and the lower the balance, Google will give you a better cost per click.
It is super important to consistently blog with the right keyword phrases within your articles. You'll need strategic backlinks that link to your work website. This is really important because Google will go out and scan the whole Internet and say who is the most relevant for that keyword phrase and bring you higher if you guys are doing better than your competitors. Your rankings will go up little by little, and soon enough, you should achieve first-page results on Google thanks to effectively using Los Angeles SEO.
If you're looking to hire a Los Angeles digital marketing agency to help you grow your company, please reach out to Drive Traffic Media today. We can help you grow your company exponentially through Google Adwords, Organic SEO, Facebook ads, web development, Bing, Yahoo ads, and much, much more.