We have previously discussed the difference between white hat, gray hat, and black hat SEO, but did you know that there are even more categories of Los Angeles SEO to learn about? But don't worry – it's not very confusing. In fact, it is very straightforward!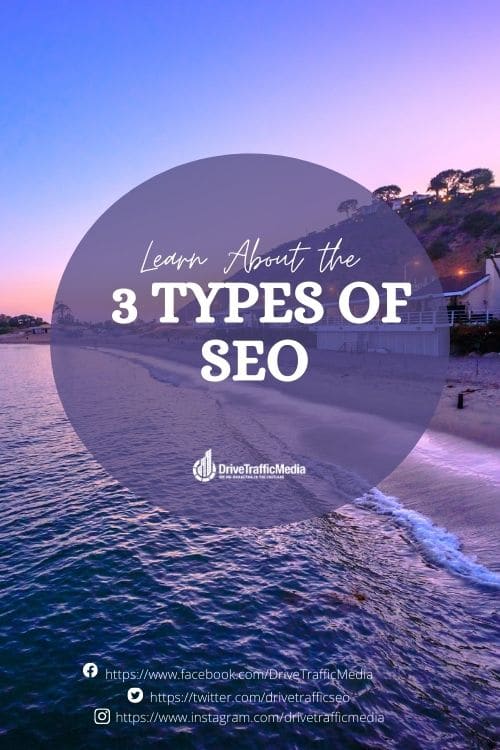 On-Page
On-page refers to exactly what you are reading right now: the text you see on any webpage. This is critical to making top ratings on Google and other popular search engines. A website's visible title and images are also a part of on-page SEO. Since we only endorse white hat Los Angeles SEO services, here are the types of on-page SEO that count as gray or black hat and you do not want to practice:
Spamming the same content or keywords over and over again
"Cloaking" – Google will always penalize you for this, so don't even think about it!
Sharing fake information (e.g. business addresses and phone numbers that do not exist)
Purchasing reviews or writing your own under a false alias
Off-page
You've gotta see it to believe it…or perhaps not! Off-page SEO refers to the strategies you implement outside of your website. It's estimated that about half of ranking factors come from off-site SEO. When you link your website to other pages on the Internet, such as your social media pages, this is an example of off-page SEO. Other useful examples include:
Link building
An RSS feed subscription box
Guest posting on another person's blog
Technical SEO
Technical SEO is instrumental to your website's success. Without good technical elements, your website will be slow and difficult to navigate. This will directly hurt your business, with potential customers being turned off and seeking out your competitors instead. Ensuring that your website is mobile-friendly is also extremely important. Considering that in recent years, more than half of all web traffic comes from a mobile device, this is an absolute must. Other things you must do (and other tips that are simply highly recommended) are:
Speeding up both the desktop and mobile versions of your website
Removing any duplicate content
Using SSL (Secure Sockets Layer)
Creating an XML sitemap
Enabling AMP – Google specifically describes this as an "open source project designed to help web publishers create mobile-optimized content that loads instantly on all devices."
Registering your website domain with Google Search Console
We have got your covered
Our specialized Los Angeles SEO team understands the ins and outs of SEO better than the back of our hands! If you are looking to begin a new SEO campaign that will truly skyrocket your business, then look no further than Drive Traffic Media. We are here to explain the world of SEO to you so that it will be easy to understand. You won't even be able to recall a time when you didn't know it, so don't delay! Give us a call at (310) 341-3939 or fill out the contact form right here on our website. One of our receptionists will set you up with an appointment to talk directly with one of our specialists about your SEO campaign. We can't wait to have you!