Since Los Angeles is one of the largest cities in the nation, it's almost impossible to open a business there that doesn't have any sort of competition. There's seemingly not a need that the public has which isn't being met from at least a dozen different sources. But if you're clever and enterprising enough, there's no reason that you still shouldn't pursue your dream, whether it's opening a barbershop or a skydiving academy.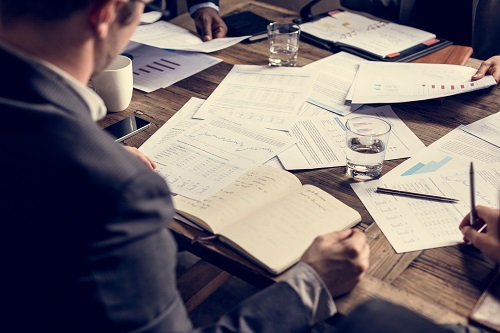 Mastery of SEO is a vital weapon that can set you apart from your competition. You've got to have a website, and whether you're creating the content for it or you've hired an internet marketing agency, your posts have got to be on point, optimized with keywords and only utilizing best white hat practices that will keep you on Google's good side. We can't guarantee success using the techniques in this article, but there is plenty of empirical evidence to suggest that they work, so give them a try.
The Ever-Popular List Post
There are all sorts of different ways of presenting blogs and articles on your site. There's the infographic, the "why" post, or the "how to" post. You might find some success with those if the topic is right, but nothing beats the list post for visitor interaction.
People respond well to posts that list things, Los Angeles. Articles with titles like "The 10 Best Sushi Restaurants in LA" or "The 12 Best Noir Movies of the Past 50 Years" do extraordinarily well in terms of linger time, likes, comments, and shares. Why is that? It's hard to say. There's something kind of fun about ranking things, though, and maybe that's part of the appeal. It's a good conversation starter, as in "How could you blockheads rate this Star Wars movie third, and that one fifth?!" Conversation means engagement, which leads to popularity, which leads to sales.
Borrow Your Competitors' Traffic Sources
Don't think that "borrowing" your competitors' traffic sources is unscrupulous, Los Angeles, because if you hire an internet marketing agency they're likely to do the same thing. Don't worry; it's still white hat SEO. To pull this off, you'll need to use SimilarWeb, a free tool that can show you a detailed overview of a site's traffic. More importantly, it also shows you the sources of that traffic. This is useful information when applied to your sites, but you can just as easily plug in one of your competitors' sites and analyze their success.
Once you know where your competitors are getting most of their traffic, you can add that to places where you market your content. It's not underhanded. It's just another way that you can compete with other companies in your niche. If you can create some better material than them, you can poach some of their traffic.
These aren't the only ways to grab yourself some new page views, but they're two popular ones you should be using, Los Angeles. Don't feel sorry about using any white hat tactics that will allow you to leap ahead of your competitors. That's just how it is in the big, bad city; it's all about survival.