Wondering why your website isn't ranking as highly as it should be? Wondering why Google is refusing to index your site? It can be very frustrating, especially if you're just starting. Being visible on search engines is critical to widening your reach.
The answer may not be as complicated as you think. There are a couple of mistakes some site owners make that they might have glossed over. Luckily, they're very easy to fix once the problem's been identified.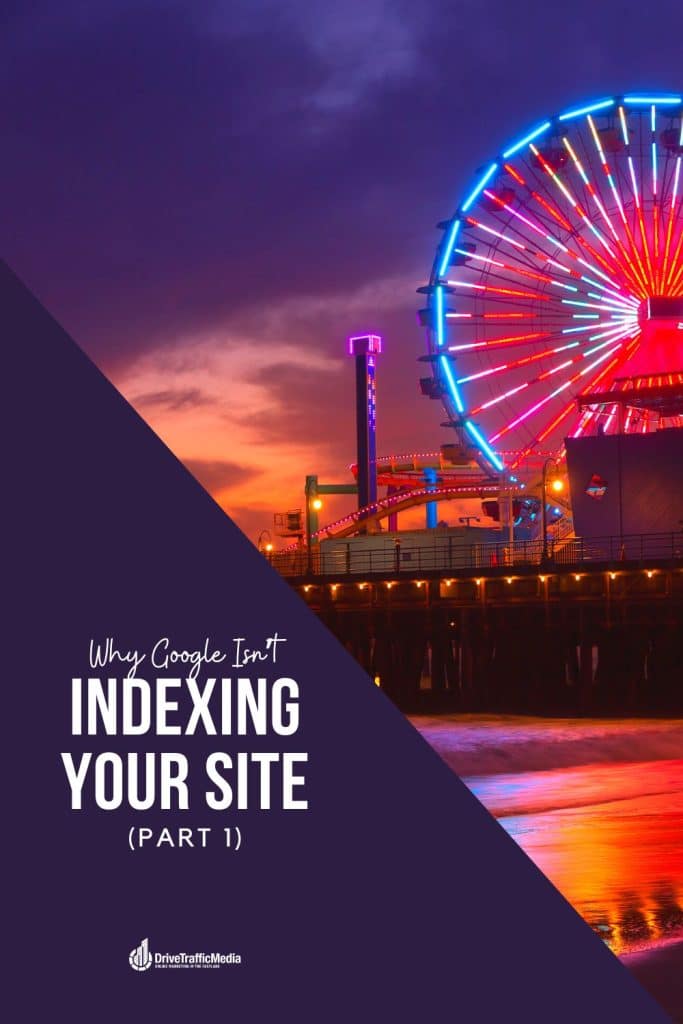 1. Your Site Doesn't Have a Set Domain Name
One of the first things you need to establish on your site is a domain name. This is an absolute must-have and without one, you won't get ranked let alone show up on Google's search results.
Check if your site's web address corresponds to the URL you want. Some sites may have multiple variations of their name with redirects that aren't configured properly, and this can impact your indexing. A way to fix this is by adding 301 redirects to all these pages so Google knows which one is your set domain name.
2. Your Site Isn't Mobile-Friendly
Over half of today's web searches are done through mobile phones and tablets, and getting your site optimized for them is very important to indexation.
While mobile optimization isn't necessarily a make it or break it kind of deal in SEO (at least for now), it does affect how users interact with your site. If your site is hard to navigate or read because it was meant for desktop use, you're going to lose a lot of traffic and get more bounce rates.
Start by running your site through Google's Mobile-Friendly Testing Tool and working from there.
3. Your Site Was Coded Too Complexly
It doesn't really matter what coding language you use for your website as long as you code it well. If your website was coded very messily or very poorly, Googlebot may not be able to crawl or index your site properly and may even skip it altogether.
The best way to check is by going through Google's Mobile-Friendly Testing Tool. If you can pass their mobile-friendly standards, then your site was probably coded properly.
4. Your Site Takes Too Long to Load
A slow-loading website isn't just annoying to your audience—it's also annoying to Google. It prevents their bots from crawling and indexing your site properly. With so many sites to look after, Google just can't afford to wait for your site to load properly.
Page speed can be affected by things like outdated codes, lack of resources, or too much content. If you want to see how fast your site runs, we highly recommend using Google Page Speed Insights. This handy tool studies your site figures out what can be improved, and makes suggestions. Web Page Test is another site that can help you identify elements that can cause page speed issues in the future.
5. Your Site Barely Has Any Valuable Content
Well-written content is crucial to ranking highly on Google. If your website is barely filled with useful information, you're definitely going to be overshadowed by competitors that answer questions, educate their consumers, and provide entertaining reads, no matter how great your SEO strategy may be.
Aim for 1000 words at the very least, but quality trumps quantity at the end of the day. Word count isn't a ranking factor so having a ton of words isn't going to magically get you up there. Just focus on having content that's valuable and grammatically correct.
6. Your Site Isn't User-Friendly
Google values user experience above all, so make sure that your site is easy to use. You should have a clear and concise site structure that makes navigating a breeze. Even something as simple as a proper menu can make it easier for your viewers to find whatever they're looking for and discover new content.
Additionally, being pleasing to look at is also a part of site-friendliness. If your audience has too many ads or pop-ups springing upon them, then they're less likely to return.
7. Your Site Has a Redirect Loop
Redirect loops occur when URL 1 redirects you to URL 2 which redirects you to URL 1 again. Or, it occurs if the URL redirects you to URL 2 which redirects you to URL 3 which redirects you to URL 1 again. Either way, this leads to an endless cycle of redirects that'll get you nowhere on Google's rankings.
It can happen for a variety of reasons. It's an easy mistake to make while developing your website, so check your code to see if the problem lies there. It could also be something on your hosting provider's end, in which case it'd be prudent to contact them and see if they can fix it for you. Whatever the reason may be, it's important to break the cycle.
Conclusion
We are a longstanding SEO company in Los Angeles that's seen it all, so we know how to fix any issues you may have. You may contact us at (310) 341-3939 or at info@drivetrafficmedia.com to learn more.
Stay tuned for the second part of this series!