When choosing a company to help increase traffic for your business' website, you have countless options to choose from. You may feel lost where to begin and if it is even worth your time and your money to start an online marketing campaign to help you get more customers and more profit. You may feel anxious about your campaign falling through the floor or hiring the wrong company that uses black hat SEO methods that popular search engines like Google will punish you for or somebody who will manage your social media accounts poorly. If you are not as familiar with how search engine optimization works, trying to learn the right methods yourself might feel like trying to learn magic spells. You need the right people who know the most effective and ethical ways to help your business thrive for years to come.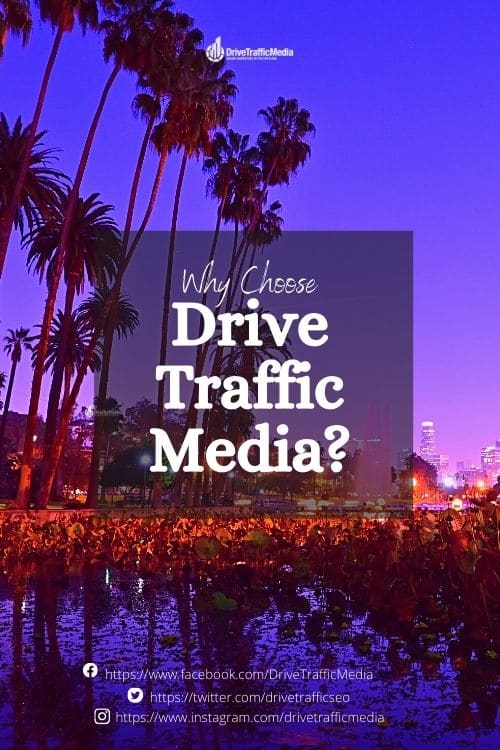 There are many reasons you should choose us to help begin your Los Angeles SEO adventure. We have served business owners, big and small, in Los Angeles and Orange County communities for more than a decade. We have experts in all different fields of online marketing required for your campaign to succeed: SEO specialists, project managers, web designers, copywriters, and much more! We are a driven team that is committed to your success. We have served dozens of different industries to boost their business, including but not limited to doctors, lawyers, car dealerships. We are experts on every trick in the book to master local SEO – the ethical way!
Our founder, Michael Brandt, is one of southern California's leading experts on SEO, digital marketing, and social media branding. He is known as the "social media man" because of his level of expertise and passion for the clients he serves. From making business zero to hero, Michael truly understands how to track down the most relevant and searchable keywords related to your business so that potential customers are more likely to find you. Sometimes trends will change over time, though, and Michael and his team will keep an eye on how your keywords are performing and how often you are appearing in Google searches. We understand that in the information age, it is vital to keep up with the times, and we are no strangers to that notion.
Our glowing reviews on Yelp are a demonstration of our devotion to offering the absolute best service a digital marketing agency in Los Angeles can provide:
"Drive Traffic Media is simply the best at what they do. They have been instrumental in helping us realize our goal of creating a unique branding voice across multiple marketing mediums. They are experts in social media marketing, Facebook ad placement, website design, and pretty much any facet of digital marketing. Unlike many vendors, Drive Traffic Media is extremely responsive and proactive, often telling us what we need before we know we need it. Calls, requests, and questions are answered immediately; and they have a way of making you feel like you are their most important client. Our entire organization of 17 dealerships has benefitted from their innovative work and attention to detail. Drive Traffic Media offers us the unique combination of brainpower, expertise, and superlative design skills while delivering quantifiable, proven results. We highly recommend them to anyone looking for an innovative, responsive, and leading-edge company to support their digital marketing and social media presence."

Vikki M., Orange, CA, (May 7, 2021)
"I want to thank Drive Traffic Media for doing such a great job with our SEO as we rank for the search engine that brings the right traffic. They also manage all our social media and YouTube videos. Our website looks amazing they built for us and with the continuous updates we need, they are responsive and get them done fast. You guys really know how to market a company. We have known them almost ten years now."

Tom S., Aliso Viejo, CA (July 25, 2020)
We would love for you to become a part of our family starting today. We offer solutions to any problems and confusion you may have when beginning your online marketing journey. So are you ready? Go ahead and give us a call today at (949) 800-6990 between the hours of 9 am to 6 pm or email us at info@drivetrafficmedia.com for a free quote for social media and Los Angeles SEO online marketing that really works.